Discover Lahti: Finland's Green Capital with a Legacy in Winter Sports
Situated in the heart of Finland, the city of Lahti stands out with its commitment to sustainability, having been named the European Green Capital in 2021. But that's not all; Lahti is also renowned for its winter sports, hosting championship ski races that attract participants and spectators from around the world. With a population making it the fifth largest region in Finland, Lahti is a bustling hub of activity and innovation. Beyond its green initiatives and sports legacy, the city offers a blend of Finnish culture, scenic beauty, and a thriving economic landscape.
At Piktalent, we're thrilled to connect you with outstanding internship opportunities in Lahti. Each role we showcase is carefully chosen to match your unique career goals. Leveraging our strong connections with top-tier companies across diverse sectors in the city, you can be confident that you're not just landing an internship – you're stepping into a transformative experience tailored for your professional success.
Benefits of Interning in Lahti, Finland
Steer your ambitions towards the pristine landscapes of Lahti, Finland. Situated in a strategic location, Lahti is a harmonious blend of natural beauty, historical significance, and cultural dynamism. Opting for Lahti as your internship destination allows you to experience professional development and personal growth, all while being surrounded by Finland's lush greenery and serene water routes.
Lahti's Strategic Importance
Lahti's prime location ensures seamless commuting and robust transport connections to the rest of Finland. The city's water routes further enhance its connectivity, making it a hub of activity and growth. Interning in Lahti provides a unique opportunity to immerse oneself in the city's vibrant culture and history, all while benefiting from its cost-effective living and working environment.
Journey Through a Green Haven
Lahti, recognized as Finland's leading green city, offers a captivating blend of Finnish traditions and modern sustainability initiatives. Delve into the city's commitment to a greener future, with various programs and activities aimed at promoting sustainable living. The city center of Lahti, with its mix of historical landmarks and contemporary establishments, serves as a beacon for those keen on experiencing the authentic Finnish lifestyle.
Embracing the Natural Beauty and Finnish Legacy
Nestled amidst Finland's picturesque landscapes, Lahti presents a unique chance to combine professional pursuits with the exploration of natural wonders. Enjoy the scenic views, discover historical sites, and engage with the local traditions and customs. Your internship in Lahti is not just a professional stepping stone but a journey through a captivating Finnish tapestry woven with stories of nature, history, and culture.
Endless Opportunities for Holistic Development
Lahti, often referred to as the gateway to the Finnish Lakeland, is not just a city of natural beauty but also a hub of boundless opportunities. As the city continues to evolve, it offers a plethora of avenues for both personal and professional growth.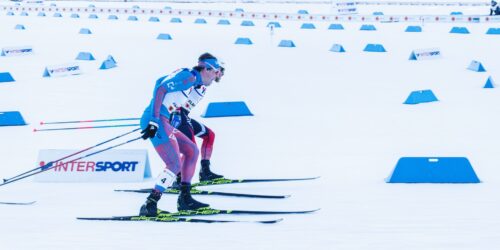 Exploring Lahti: Finland's Pioneering City
Our program offers internships in a variety of fields and the duration of the internships varies depending on the program but typically ranges from 3 to 12 months. These programs offer valuable work experience in a range of fields, including but not limited to:
Piktalent is an online platform where students, educational institutions and companies can find each other with ease. It's free to register, apply for vacancies and use our system. What's more, all our basic services are completely free for students and educational institutions to use.
For students or educational institutions who require extra help and personal support in organizing mobility placements, we have custom solutions- that may require the payment of a service fee.
FAQ for Internships in Lahti, Finland
Piktalent Services for Finland
We can provide a range of services to make the internship experience unforgettable.