Discover Kuopio: Finland's Lakeside Gem with a Rich Historical Tapestry
Situated in the heart of Finland, the city of Kuopio beckons with a harmonious blend of Finnish heritage, breathtaking lakeside views, and a dynamic cultural ambiance. Did you know? Kuopio is the fourth-largest monolingual Finnish-speaking municipality in the country. It's not just a city known for its language; Kuopio is surrounded by the serene Lake Kallavesi, offering picturesque landscapes at every turn. The city's historical significance is evident from its roots, having been established as a village in the 1500s and later incorporated as a city in 1782.
At Piktalent, we're thrilled to connect you with outstanding internship opportunities in Kuopio. Each position we highlight is meticulously chosen to align with your unique career aspirations. Owing to our extensive connections with top-tier enterprises across diverse sectors in the city, be confident that you're not merely securing an internship – you're embarking on a transformative journey tailored for your professional triumph.
Benefits of Interning in Kuopio, Finland
Steer your ambitions towards the breathtaking landscapes of Kuopio, Finland. Located in the heart of the country, Kuopio is a harmonious blend of natural beauty, modern living, and cultural dynamism. Choosing Kuopio as your internship destination lets you experience professional growth and personal enrichment amidst the serene Finnish lakes and forests. 
In Kuopio, residents have the privilege of crafting a living environment tailored to their preferences, striking the right balance between nature and urban life, work and relaxation. The city ensures that life isn't just about work; it's about experiencing a quality of life that truly resonates with one's aspirations. With comfortable housing and a plethora of activities, Kuopio promises a life that is both fulfilling and enjoyable.
Kuopio stands out for its warm and welcoming community. Every year, approximately 65,000 people are drawn to Kuopio, a testament to the city's allure and the hospitality of its residents. Interning in Kuopio provides a golden opportunity to forge meaningful connections, befriend locals, and immerse oneself in the Finnish way of life.
A Balance of Work and Leisure
Kuopio is celebrated for its incredible nature, ensuring that work and leisure coexist in harmony. As highlighted by local enthusiasts, the city's natural beauty guarantees that individuals can effortlessly transition from professional commitments to recreational pursuits. Your internship in Kuopio is not just a stepping stone in your career but a journey through Finland's enchanting landscapes, rich history, and vibrant culture.
Limitless Opportunities for Comprehensive Growth
Kuopio, with its blend of urban amenities and natural wonders, offers interns a unique platform for holistic growth. Whether it's diving into the city's cultural events, exploring its scenic spots, or leveraging its professional opportunities, Kuopio is a city that promises an enriching experience at every turn.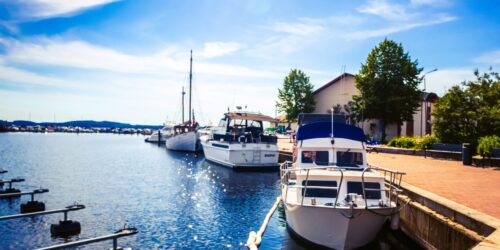 Exploring Kuopio: Finland's Northern Gem
Our program offers internships in a variety of fields and the duration of the internships varies depending on the program but typically ranges from 3 to 12 months. These programs offer valuable work experience in a range of fields, including but not limited to:
Piktalent is an online platform where students, educational institutions and companies can find each other with ease. It's free to register, apply for vacancies and use our system. What's more, all our basic services are completely free for students and educational institutions to use.
For students or educational institutions who require extra help and personal support in organizing mobility placements, we have custom solutions- that may require the payment of a service fee.
FAQ for Internships in Kuopio, Finland
Piktalent Services for Finland
We can provide a range of services to make the internship experience unforgettable.