Estonia Working Visas: Job Regulations and Requirements
A Guide to Working Abroad in Estonia: Navigating Opportunities in the Northern Europe
Are you aiming to elevate your career in Estonia? Welcome to a nation renowned for its digital advancements, e-residency program, and hub for tech enthusiasts. Estonia is a place where ambitious professionals can build the life they want, surrounded by serene landscapes and a high quality of life. This guide will provide you with essential insights to navigate the Estonian job market and reach the pinnacle of your career ambitions.
Moreover, the official application form for a work permit in Estonia must be meticulously filled out and accompanied by relevant documents. These might include a valid passport, proof of accommodation, health insurance, and possibly a criminal record check. It's also worth noting that certain business-related activities might allow individuals to stay in Estonia for up to 90 days in a 180-day period without requiring a visa or permit.
Estonia, a member of the European Union, provides a vibrant and welcoming setting for EU citizens aspiring to work and establish themselves in the country. As an EU citizen, you benefit from specific rights and advantages that streamline the process. This guide offers a detailed insight into the Estonian job market, ensuring you have a hassle-free experience.
1. Visa Requirements
EU citizens enjoy the privilege of not needing a visa to enter Estonia for employment purposes. With a valid travel document or identity card, you can stay and work in Estonia for up to 90 days without any registration. If your stay exceeds this duration, certain procedures must be followed.
2. Residence Permit
EU citizens and their family members possess the legal right to reside in Estonia, provided they have acquired the right of residence, which can be either temporary or permanent. If you plan to stay beyond the initial 90 days, it's crucial to register your residence. This can be accomplished by reaching out to the local government authority closest to your Estonian residence.
3. Extensions & New Procedures
It's imperative to stay abreast of the latest regulations and stipulations. The Estonian immigration authorities occasionally set quotas and modify policies, primarily for non-EU citizens. Although these quotas might not directly impact EU citizens, staying informed is always beneficial.
4. Vital Steps for a Seamless Stay
Register Your Address: Every individual living in Estonia is mandated to register their residence address. As an EU citizen, ensure this is done within your first three months of arrival.
Health Insurance
EU/EEA citizens are entitled to the same social welfare benefits in Estonia as Estonian residents. To avail of these benefits, you should obtain the EU Health Insurance Card. It's essential to ensure that you have adequate health insurance coverage while residing in Estonia.

Tax Implications
The overall income tax rate in Estonia for 2023 is 20%. The period of taxation is the calendar year. In 2023, the basic exemption amount is up to 654 euros. It's crucial to be aware of the tax implications and ensure timely and accurate tax filings

Stay Updated: Monitor any alterations in the rules, particularly those associated with residence permits and employment registration.

Financial Requirements: While specific financial prerequisites might differ, it's vital to have adequate funds to sustain your stay, either through savings or consistent earnings.
5. Ensuring an Enjoyable Stay
Learn the Language: Acquainting yourself with the local language, though not mandatory, can greatly enrich your experience and assimilation into Estonian society.
Engage with the Community: Enroll in local groups, partake in events, and immerse yourself in community activities. This not only deepens your understanding of the culture but also broadens your social network.
Stay Informed: Consistently check official platforms and resources like Work in Estonia for any updates or modifications in regulations.
In summary, Estonia presents a myriad of opportunities for EU citizens. Armed with the right knowledge and a proactive mindset, you can ensure a smooth transition and a rewarding experience in this Baltic jewel. Whether your stay in Estonia is brief or you're considering making it your permanent abode, adhering to the steps mentioned above will guide you in the right direction.
Estonia, a digital powerhouse in the heart of Europe, continues to be a magnet for global talent. If you're a non-EU citizen contemplating a career move to Estonia, it's crucial to be abreast of the latest regulations and requirements to ensure a seamless transition. This article will walk you through the recent updates and provide a deeper understanding of the Estonian working environment.
1. Visa Requirements
The Estonian immigration authorities have released the 2023 residence permit quota, providing 1,307 spots for non-EU citizens, a slight decrease from 1,311 spots in 2022. While EU citizens enjoy a more direct process to work in Estonia, non-EU citizens must navigate specific regulations. If you hail from a non-EU nation, you might require a long-stay (D) visa to reside in Estonia for up to 360 days. This duration allows you to apply for a temporary residence permit.
2. Residence Permit
If you aim to live and work in Estonia for an extended period, you can apply for a temporary residence permit. Before this, your employer typically needs an endorsement from the Estonian Unemployment Insurance Fund. Once this is secured, you can forward your application either to an Estonian foreign mission or, if you're already in Estonia, directly to the Police and Border Guard Board.
A significant update effective from January 1, 2023, is that quota-exempt individuals who have been working in Estonia based on short-term employment for at least nine consecutive months will now be eligible to apply for a two-year residence permit. This change aims to provide easier access for many quota-exempt workers to reside in Estonia for more than a year.
3. Extensions & New Procedures
The work-based residence permit is initially granted for up to five years. It's imperative to ensure that the purpose of your stay, which is employment with a specific Estonian employer, is met throughout the permit's validity. Ensure your actual residence is in Estonia and that you maintain adequate legal income and insurance coverage.
4. Vital Steps for a Seamless Stay
Short-term Employment: If you're staying in Estonia temporarily (e.g., based on a visa), your employment must be registered with the Police and Border Guard Board before starting work. This short-term employment can last up to 365 days within a 455-day period.

Registration with the Labour Inspectorate: If you're a posted worker, your employer must register you with the Labour Inspectorate before you begin your job. This registration ensures that you're protected under Estonian labor laws.
5. Some Vital Steps You Should Follow to Ensure a Seamless and Enjoyable Stay
Stay Updated: Always keep yourself updated with the latest regulations. The Estonian government's official websites, such as the Police and Border Guard Board or the Labour Inspectorate, are excellent resources.

Seek Advice: If you have specific questions or need clarifications, don't hesitate to contact the Police and Border Guard Board.

Ensure Compliance: Make sure to fulfill all the general terms and conditions of your residence permit. This includes justifying your reason for settling in Estonia, maintaining an actual place of residence, having sufficient legal income, and ensuring insurance coverage.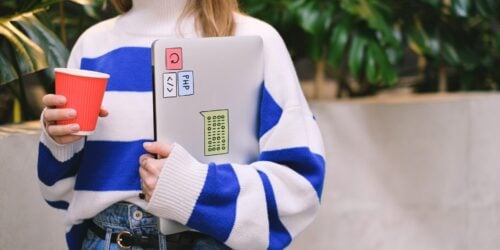 Piktalent Services for Estonia
We can provide a range of services to make the internship experience unforgettable.
Frequently Asked Questions