Young Talent Recruitment in Estonia:
Attract and Recruit Exceptional Young Talent in Estonia with

Piktalent's

Tailored Recruitment Solutions
Choose Piktalent as your recruitment partner in Estonia and discover why we are the top choice for companies in search of dynamic and motivated professionals. Immerse yourself in the Estonian talent landscape, a nation brimming with ambitious and skilled young professionals eager to contribute to your organization's success. With a population of over 1.3 million and a well-educated workforce, Estonia serves as an ideal destination for businesses seeking growth opportunities. The country's dedication to nurturing young talent is evident through initiatives such as the Estonian National Talent Program, fostering connections with Estonian talents studying or working abroad.
Embark on your journey to find your next star employee in this Baltic nation with us. Contact us today and unlock the potential of the Estonian workforce.
Recruit Native Interns and Graduates for Teaching Jobs in Estonia
Connect with universities that offer native Estonian teaching assistants and elevate your educational institution by bringing aboard passionate and skilled interns and graduates from Piktalent! With our specialized recruitment services, we ensure you find individuals who comprehend the unique needs of your school in Estonia and have a fervor for teaching. Don't compromise on quality: delve into our vast network and secure outstanding talent that will revolutionize your educational journey!
Our recruitment process kicks off with a comprehensive analysis of your specific needs and preferences tailored to Estonia. We then diligently source and screen qualified candidates who possess the essential skills to excel in your institution in Estonia. Our primary focus is on individuals fluent in Estonian, ensuring a deep understanding of the language and familiarity with Estonian customs and traditions.
Furthermore, we meticulously select interns and graduates for their strong communication skills, their ability to connect with students, and their seamless integration into the Estonian environment. This includes adapting to Estonia's diverse educational landscape, which encompasses both formal and non-formal education systems.
In Estonia, education holds a significant place, with a substantial portion of the youth engaged in various forms of secondary education, reflecting the country's commitment to nurturing knowledge and skills. We recognize the importance of aligning with Estonia's educational norms and standards, where education is primarily publicly funded and overseen by the Ministry of Education and Research. Additionally, Estonia boasts a rich history of academic excellence, with a forward-thinking approach to digital learning and innovation.
Throughout the recruitment process, we provide unwavering support and guidance, ensuring a seamless and efficient experience for both you and the emerging talent we connect you with. Our solutions are designed to simplify your recruitment journey, allowing you to focus on delivering exceptional educational experiences in Estonia.
Allow us to assist you in discovering your next teaching prodigy and elevate your institution's academic prowess in Estonia!

Register now
With our help, you can find the perfect intern or graduate to meet your teaching needs in Estonia.
Click Here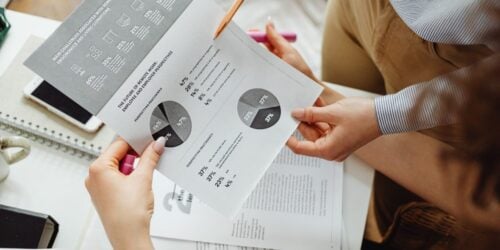 Register now
Don't miss out on the opportunity to attract top business and marketing talent to your team! 
Click Here
Estonia's Leading Marketing and Business Interns and Graduates
Introducing Piktalent's exceptional recruitment program tailored for business and marketing interns and graduates in Estonia. Unlock access to a remarkable talent pool that can give your organization a competitive edge in today's modern market, coupled with our unwavering support at every step. Estonia, celebrated for its innovative approach to education and entrepreneurial spirit, consistently nurtures some of the sharpest minds in the business and marketing arena on a global scale.
Did you know?
Education in Estonia is highly valued, and it is known for its quality and inclusivity. The Estonian education system ensures equal opportunities for students from diverse backgrounds, with compulsory education for children starting at the age of 7.
Estonia boasts a robust higher education system, with several universities and colleges offering a wide range of programs. The University of Tartu, founded in 1632, is one of the oldest and most prestigious universities in the country. It offers programs in various fields, including business, sciences, humanities, and more.

The Estonian government provides support and incentives for businesses and education, including research and innovation. This support creates a conducive environment for marketing and business professionals to explore new opportunities.
Our vast network comprises candidates from the finest educational establishments around the globe. Our meticulous recruitment process guarantees that only the cream of the crop reaches you, ensuring an impeccable match for your company's aspirations.
Embracing marketing interns and graduates from Estonia can gift your enterprise with unparalleled benefits, such as:
Channeling refreshing viewpoints and trailblazing ideas from dynamic young enthusiasts.
Staying leaps and bounds ahead in the game with a marketing brigade that's in sync with the latest industry evolutions and strategies.
Achieving optimum results without stretching your financial resources.

In an ever-evolving market like Estonia's, the right talent isn't just an asset—it's your ticket to unprecedented success. Let Piktalent be your guiding star in discovering the finest marketing and business interns and graduates for your dream team!
Unlock Estonia's Top IT and Graphic Design Minds
Elevate Your Business With Innovative Talents form Estonia: Discover Our Premier Interns and Graduates 
Are you an Estonian enterprise seeking top-tier IT or graphic design interns or graduates to enhance your brand? Step into our exceptional program. In the heart of Estonia, our IT and graphic design initiative is renowned for connecting businesses with highly motivated interns and graduates eager to acquire knowledge and make a meaningful impact. With access to a diverse pool of candidates from institutions such as the University of Tartu and the Estonian Academy of Arts, streamline your hiring process while fostering workplace diversity. Our program not only shapes the future of these emerging talents with essential industry exposure, rigorous training, and invaluable networking opportunities but also delivers a myriad of advantages to your organization.
Estonia offers a selection of Bachelor's programs in Graphic Design and a thriving IT sector, underscoring its dedication to nurturing talent in these fields. The University of Tartu is one of the leading institutions offering IT programs, producing graduates skilled in various aspects of information technology. Additionally, the Estonian Academy of Arts is a renowned institution for Graphic Design, having produced many internationally recognized artists and designers.
IT or graphic design students in their second or third year of study.
IT or Graphic Design students in their final year or pursuing a master's degree.
Graduates with a degree in IT or Graphic Design.
These three candidate groups are highly qualified and equipped with the essential skills and knowledge for success in their respective fields. While 2nd and 3rd-year students excel in providing support with fundamental tasks, final-year or master's students, as well as graduates, resonate with businesses aspiring for self-sufficient talents ready to spearhead projects and seamlessly transition into a professional trajectory within the company.
Seize the opportunity to attract exceptional talent in Estonia and elevate your organization to new heights! Estonia's rich educational landscape, anchored by institutions like the University of Tartu and the Estonian Academy of Arts, creates an ideal environment for nurturing individuals with a strong foundation in both graphic design and IT.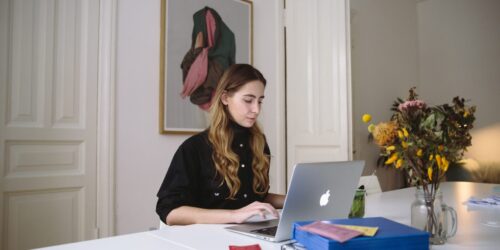 Register now
Discover the Perfect IT or Graphic Design Intern and Graduate to Help Your Business Thrive.
Click Here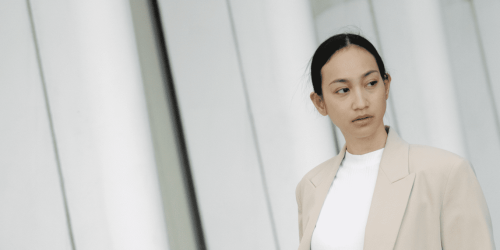 Register now
Don't miss out on the opportunity to attract top Hospitality and Tourism talent to your team! 
Click Here
Recruit the Best Hospitality and Tourism Young Talent in Estonia
In the growing hospitality and tourism sector in Estonia, especially in its charming capital, Tallinn, and picturesque regions like the coastal areas and national parks, securing top-tier talent can make the crucial difference between success and stagnation.
Our recruitment initiative is designed to connect businesses like yours with the most promising students and fresh graduates from around the world. Whether you're in need of skilled chefs, proficient waitstaff, experienced bar personnel, or talented customer service experts, we are your ultimate resource. With an in-depth understanding of the Estonian hospitality and tourism landscape, complete with its unique challenges and abundant opportunities, our team is dedicated to ensuring you secure the best of the best.
Fact 1: Tallinn, the coastal areas, national parks, UNESCO Heritage Sites and other natural wonders attract millions of tourists to Estonia each year, making it a thriving hub for the hospitality and tourism industry.
Fact 2: Estonia stands out as the sole Baltic country with a rich and deeply ingrained island culture. While most of these islands remain uninhabited, they exude a rural charm and preserve echoes of their Viking and medieval heritage. In the present day, Estonian islands invite tourists to their distinct coastal culture, cuisine and traditional music.
Fact 3: In 2019, Estonia achieved record-breaking success in its tourism industry. Following the challenging period of the pandemic, Estonia's tourism sector is now poised to reclaim its former glory.
Don't simply compete in Estonia's vibrant hospitality market; lead it. Partner with Piktalent today and witness your hospitality or tourism business flourish. Seize the opportunity to elevate your brand in Estonia's dynamic hospitality and tourism sector, especially in the charming capital, Tallinn, and the captivating natural beauty of this Northern European gem. Reach out to us today, and together, let's champion excellence!
We can provide a range of services to make your internship/job experience unforgettable.