Erasmus+ Mobility and Projects Services in Estonia
Discover Estonia Through the Lens of Erasmus+: Dive into the Central European Experience with Erasmus+

| Piktalent

Programs in Estonia

Step into the world of Erasmus+ Piktalent and unlock the untold treasures of Estonia, a Northern European gem like no other. Our programs offer a gateway to a world of extraordinary opportunities, from custom-tailored projects to immersive mobility programs in Estonia. Immerse yourself in the heart of this captivating country, enrich your knowledge, and broaden your horizons – seize the moment, and let us be your guiding light to a brighter future!
Estonia, with its rich history, innovative tech scene, and pristine natural beauty, is an ideal destination for Erasmus+ participants seeking a well-rounded experience. Explore the intricate tapestry of the nation's history, wander through its charming towns with cobblestone streets, and delve into the architectural marvels that adorn its landscapes. Discover Tallinn, the vibrant capital, known for its well-preserved medieval Old Town, bustling tech start-up culture, and stunning coastal areas. This journey is not just an academic pursuit; it's a cultural adventure.
Exploring the Spirit of Erasmus+ in Estonia: Your European Gateway to Excellence
If you are a student, a learner, or a recent graduate, the Erasmus+ program in Estonia might be your next big step. Dive in to find out more!
Erasmus+ is a dynamic European Union (EU) initiative that is transforming education, training, and youth work in Estonia and beyond. It aims to empower and equip individuals with the skills and knowledge essential for success, fostering cooperation and mobility between nations. Whether you're aiming to study abroad, gain professional experience, or enhance your leadership abilities, Erasmus+ provides funding for a plethora of thrilling endeavors, such as:
Boundless Opportunities: For students, learners, professors, and trainers to participate in mobility activities abroad, enriching their personal and professional growth.
Innovative Collaborations: Encouraging projects that promote cooperation, the use of new technologies, and the development of pioneering teaching and learning methods.
Policy Reforms: Driving change with the support of Erasmus+.
We're here to assist you at every juncture, from the application process to the myriad of experiences awaiting you.
Embark on your Erasmus+ adventure in Estonia, a beautiful nation brimming with opportunities. Don't just dream; dive in and immerse yourself in the Estonian experience!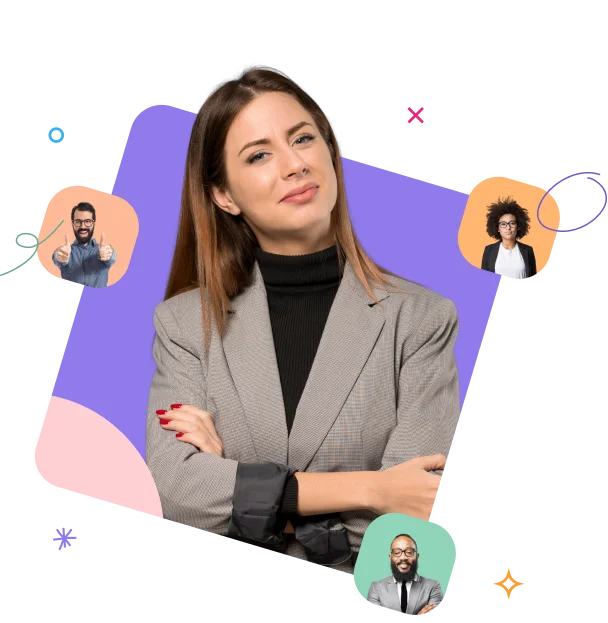 Choose Piktalent for Your Erasmus+ Mobilities and Projects in Estonia
At Piktalent, our team is dedicated to curating exceptional Erasmus+ experiences in the heart of Estonia, a Northern European gem waiting to be explored. Nestled amidst Estonia's rich history, innovative tech scene, and pristine natural beauty, we offer customized programs that immerse you in the authentic essence of this captivating country. Dive into a culture shaped by centuries of heritage, explore medieval castles and enchanting forests, and savor the flavors of traditional Estonian cuisine. Estonia, a nation known for its resilience and digital prowess, invites you to embark on an unforgettable Erasmus+ journey. Here's why Piktalent is your ultimate choice for Erasmus+ adventures in Estonia:
Customized solutions: 

We can craft the perfect solution for you with our programs and projects tailored to meet your objectives, preferences, and allocated funds.

Full-service: Let us handle your travel needs, from the initial planning stages to providing comfortable accommodations and comprehensive assistance.
Professional guidance: Our team of experts will guide you every step of the way, providing unbeatable counsel that ensures a hassle-free and successful outcome.
Networking occasions: Our expansive connections can help spotlight your talents, opening the door to incredible new prospects.
Quality assured: At our core, we're committed to providing exceptional service that exceeds your expectations. That's why we hold ourselves to the highest standards of quality, safety, and sustainability in everything we do.
Our Erasmus+ Services for Estonia

Embark on a transformative journey with Piktalent, offering a range of Erasmus+ services in Estonia, meticulously designed to cover various sectors and fields.
Giving you the chance to explore new areas and unlock your full potential. Some of our services include:
Erasmus+ mobility projects & Erasmus+ youth exchange
Mobility of students and graduate: We offer internship, traineeship or placement opportunities in a variety of sectors including business, engineering, education and hospitality. Our program can help you kick-start your career!
Erasmus+ strategic partnerships
Managing projects: Erasmus+ projects are a powerful tool for fostering innovation, cooperation, and social inclusion across communities. We help organizations create strategies that support capacity building and youth exchanges with lasting impact.
Documentation and assistance: We provide everything you need to make your Erasmus+ journey a success – details, documents, support and safeguards for health, safety and well-being. 
Contact us
Ready to take your education and career to the next level with Erasmus+ mobility and project opportunities? 
Click Here
We can provide a range of services to make your internship/job experience unforgettable.