Internship Legislation and Student Visa Information in Cyprus
Guide to Seamlessly Maneuvering Internships and Student Visas in Cyprus
In the sun-kissed landscapes of Cyprus, Piktalent continues to offer a range of business internships, tailored to kickstart careers in a country where Mediterranean charm meets modern innovation. For those seeking internships in Cyprus, it's important to navigate the local legal landscape. Cyprus offers residence permits for unpaid interns who have an approved intern agreement, enabling valuable work experience in both public and private sectors. Additionally, students from third countries can now engage in paid employment, a recent development aligning with EU directives.
Cyprus does not have specific national legislation for student placements. However, student visas are generally issued for specific educational institutions, and internships related to study programs are often a viable option, especially when they are a degree requirement.
Cyprus, bridging Europe and the Middle East, offers a transformative journey for interns, blending a high quality of life with structured, rewarding professional experiences. This article, with a focus on copywriting principles, highlights key legislative aspects and practical steps for EU citizens seeking internships in Cyprus.
1. Duration and Conditions
Professional degree programmes in Cyprus, such as architecture and engineering, require at least 12 months of practical experience. For university students in education, practical placements in schools for a semester are mandatory. Most students complete their placements during the 3-month summer break, typically lasting 4 to 10 weeks.
2. Internship Contract for Interns
Under the Transparent and Predictable Working Conditions Law of 2023, employers must inform workers of key employment relationship aspects, ensuring a minimum protection standard. This includes a job description, start date, and remuneration details. A probationary period of a maximum of six months is now mandated, irrespective of previous laws or agreements.
3. Remuneration and Unpaid Internships
Remuneration for internships varies. Some may be unpaid, especially if part of educational programs. Summer placements often include nominal payment, and the employer covers liability insurance.
A significant update here is the movement in Cyprus, especially among the youth, calling for a ban on unpaid internships following the EU's landmark law.
4. After Arrival in the Country for EU Citizens
EU citizens do not need a visa for up to 90 days. For longer stays, a registration certificate from the Civil Archive and Migration Department is required. An Alien Registration Card (ARC) and a social security number should be applied for immediately upon arrival.
5. Social Security Contributions for Interns
Interns, like all employees in Cyprus, are subject to social security contributions. The 2023 maximum insurable earnings are set at €1,155 per week, €5,005 per month, and €60,060 annually. Contributions are made to various funds, including Social Insurance and Redundancy.
6. Remuneration Law
The Transparent and Predictable Working Conditions Law of 2023 aligns with EU Directive 2019/1152, requiring clear communication of employment details to employees. This includes a job description, start date, and remuneration specifics.
7. Medical Care and Insurance
EU citizens can access free medical care with a valid European Health Insurance Card (EHIC). However, private healthcare services are not covered under EHIC, and private insurance is required, especially in northern Cyprus.
Internship legislation in Cyprus for non-EU citizens has seen some updates in 2023/2024, encompassing visa requirements, residence permits, extensions, and new procedures. These changes aim to streamline the process for non-EU nationals interning in Cyprus, ensuring a smooth and legally compliant stay.
1. Visa Requirements
Non-EU nationals are required to obtain an entry visa before arriving in Cyprus. The type of visa depends on the travel purpose, such as work or study. Upon entering Cyprus, they can apply for a temporary residence permit, known as a "Pink Slip," to extend their stay beyond the standard 90-day visa duration.
2. Residence Permit for Internships (Pink Slip)
The Pink Slip, now valid for up to one year and potentially extendable for exceptional cases, is essential for longer internships. Non-EU citizens must submit an MVIS3 application form at the Immigration City Unit within seven days of arrival. This permit is renewable only once for specific cases related to professional qualifications.
3. Extensions
For internships under 90 days, a standard visa may suffice. However, for longer or multiple internships, a Pink Slip is necessary to legally extend the stay.
4. New Procedures
In 2023, Cyprus introduced specific requirements for non-EU nationals interning in the country. These include:
A signed intern agreement approved by the competent authority in Cyprus.
Proof of sufficient resources for living expenses, internship costs, and potential repatriation.
Participation in a recognized student exchange program.
A bank guarantee to cover potential repatriation expenses.
These requirements facilitate the entry of non-EU nationals participating in EU mobility programs.
5. Work While Interning
Companies of foreign interest must meet specific criteria to employ non-EU nationals. This includes investment requirements and operating in independent offices within Cyprus. Once these conditions are met, companies can employ non-EU nationals in various categories, with specified minimum gross monthly earnings for each category.
6. Application Process for Entry and Residence Permits
The application for an entry permit or visa can be submitted by the intern or the hosting company. It requires various documents, including a valid passport, criminal record certificate, health insurance, and proof of financial means. The residence permit application must be submitted within 10 days of arrival in Cyprus and includes similar documentation requirements.
7. Revocation or Denial of Residence Permits
The Director of the Civil Registry and Migration Department may revoke or refuse to renew a residence permit if it was fraudulently obtained, the holder no longer meets the requirements, or for reasons of public policy, security, or health.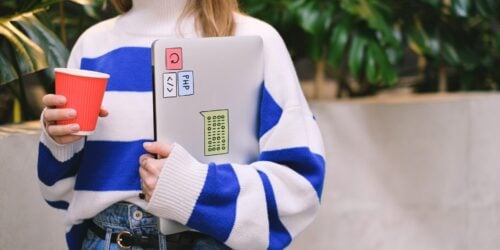 Piktalent Services for Cyprus
We can provide a range of services to make the internship experience unforgettable.
Frequently Asked Questions