Young Talent Recruitment in Cyprus:
Adapting

Piktalent's

Tailored Recruitment Solutions to the Emerging Talent Hub of Cyprus
Cyprus is rapidly establishing itself as a significant talent hub in Europe, driven by its strategic location and a growing emphasis on education and training initiatives. This Mediterranean island is not just a tourist destination but a burgeoning centre for skilled professionals. In Cyprus, cities like Nicosia, Limassol, and Larnaca are becoming hotspots for young professionals, with a growing number of startups and international companies setting up their operations. The country's commitment to becoming a talent hub is evident in its initiatives to attract and nurture skilled professionals from around the globe.
Choose Piktalent for your recruitment needs in Cyprus and explore the opportunities in this emerging talent hub. With our expertise and tailored solutions, we can help you find exceptional young talent in Cyprus, a country that combines the allure of the Mediterranean lifestyle with a dynamic and growing professional environment. Embark on your journey to find your next star employee in this Mediterranean gem with us.
Recruit Native Interns and Graduates for Teaching Jobs in Cyprus
Connect with Cypriot universities to find native teaching assistants and graduates who are passionate and skilled, perfect for elevating your educational institution in Cyprus. Piktalent offers specialized recruitment services to ensure you find individuals who understand the unique educational needs of your school in Cyprus and are eager to contribute to teaching. Quality is key: tap into our extensive network to secure exceptional talent that will transform your educational journey!
Our recruitment process begins with a thorough understanding of your specific needs and preferences in the Cypriot educational context. We then source and screen candidates who have the essential skills to excel in your institution in Cyprus. Our focus is on candidates who are not only fluent in Greek but also deeply familiar with Cypriot culture and traditions.
Moreover, our interns and graduates are carefully selected for their communication skills, their ability to connect with students, and their adaptability to the Cypriot educational environment. This includes an understanding of the diverse educational structure in Cyprus, where education is compulsory for ten years, starting from the age of 4 years and 8 months.
We recognize the importance of aligning with the educational norms and standards of Cyprus, where the system emphasizes a comprehensive approach, balancing academic and practical learning. Cyprus boasts a high level of educational attainment, with one of the highest rates of tertiary educational attainment in the EU at 57.1%. This reflects the country's strong focus on education and its commitment to providing high-quality educational outcomes.
Throughout the recruitment process, we provide unwavering support and guidance, ensuring a smooth and efficient experience for both you and your prospective talent. Our services are designed to make your recruitment journey effortless, allowing you to focus on delivering superior educational experiences in Cyprus.
Let us help you find your next teaching star and enhance the academic standing of your institution in Cyprus!
Register now
With our help, you can find the perfect intern or graduate to meet your teaching needs in Cyprus.
Click Here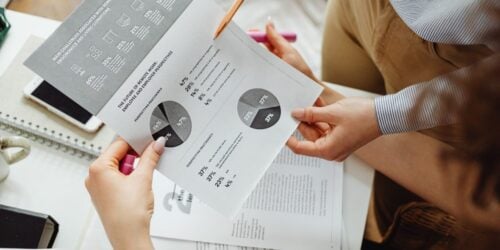 Register now
Don't miss out on the opportunity to attract top business and marketing talent to your team! 
Click Here
Cyprus's Leading Marketing and Business Interns and Graduates
Introducing Piktalent's premier recruitment program, now tailored for the dynamic and diverse educational landscape of Cyprus. Our program connects you with the brightest minds in business and marketing, emerging from an education system that values early and inclusive learning, and fosters high tertiary educational attainment.
Did you know?
In Cyprus, children begin their compulsory education at the age of 5, emphasizing an early start in their academic journey. This approach nurtures a solid foundation in learning from a young age.
Public education in Cyprus is free and inclusive for all from ages 5 to 18, ensuring a diverse and well-educated talent pool. This inclusivity is a testament to the country's commitment to accessible quality education for every child.
Cyprus stands out with its high rate of tertiary educational attainment, indicating a population that values advanced learning. This results in a workforce that is not only well-educated but also highly skilled in various sectors, including business and marketing.
Our network spans across the finest educational institutions globally, and our rigorous recruitment process ensures that only the top talent reaches you, perfectly aligning with your company's vision.
By embracing marketing interns and graduates from Cyprus, your enterprise gains:
Channelling refreshing viewpoints and trailblazing ideas from dynamic young enthusiasts.
Staying leaps and bounds ahead in the game with a marketing brigade that's in sync with the latest industry evolutions and strategies.
Achieving optimum results without stretching your financial resources.

In a market as diverse and evolving as Cyprus's, the right talent is more than an asset—it's a key to unparalleled success. Let Piktalent guide you in discovering the finest marketing and business interns and graduates for your team!
Unlock Cyprus' Growing IT and Graphic Design Talent Pool
Elevate Your Business with Innovative Mediterranean Expertise: Discover Our Premier Interns and Graduates in Cyprus
Are you a Cypriot enterprise or an international business operating in Cyprus, looking for top-tier IT or graphic design interns or graduates to enhance your brand? Explore our exceptional program in the heart of the Mediterranean. Our initiative in Cyprus is gaining recognition for connecting businesses with highly motivated interns and graduates, eager to learn and make a significant impact. With access to a wide array of candidates from leading Cypriot and international institutions, our program simplifies your hiring process and enriches workplace diversity.
Cyprus is swiftly becoming a hub for technology and innovation, with an increasing number of ICT companies establishing their regional headquarters or software development centres in the country. This growth is a testament to the burgeoning talent pool and the conducive business environment in Cyprus.
Our program in Cyprus caters to:
IT or Graphic Design students in their second or third year of study.
IT or Graphic Design students in their final year or pursuing a master's degree.
Graduates with a degree in IT or Graphic Design.
These candidate groups are exceptionally qualified, possessing the necessary skills and knowledge for success in their fields. While 2nd and 3rd-year students excel in fundamental tasks, final-year or master's students, and graduates are ideal for businesses seeking self-reliant talents ready to lead projects and integrate seamlessly into a professional setting.
Seize the Opportunity in Cyprus: Leverage the opportunity to attract extraordinary talent in Cyprus and propel your organization to new heights. The educational and technological landscape in Cyprus, marked by its rapid growth in the ICT sector, creates an ideal environment for nurturing individuals with a strong foundation in general education and specialized skills in IT and graphic design.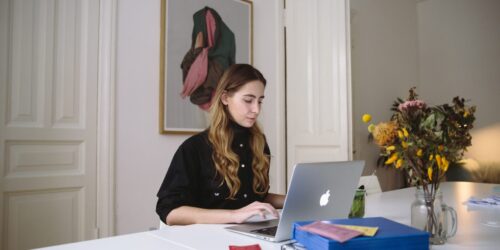 Register now
Discover the Perfect IT or Graphic Design Intern and Graduate to Help Your Business Thrive.
Click Here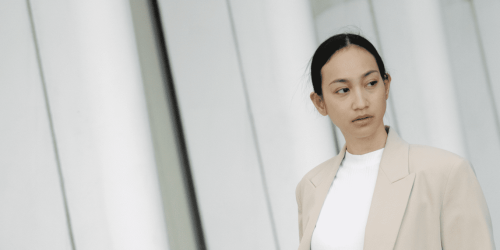 Register now
Don't miss out on the opportunity to attract top Hospitality and Tourism talent to your team! 
Click Here
Recruit the Best Hospitality and Tourism Young Talent in Cyprus
In the dynamic and evolving hospitality and tourism sector of Cyprus, attracting top-tier talent is crucial for businesses aiming to thrive in this Mediterranean hotspot. Cyprus, known for its rich history, stunning beaches, and vibrant culture, offers a unique setting for the hospitality industry.
Our recruitment initiative is designed to connect your business with the most promising students and fresh graduates from around the world. Whether you need skilled chefs, efficient waitstaff, experienced bar personnel, or customer service professionals, we are here to assist. With a deep understanding of the Cypriot hospitality landscape, characterized by its distinct challenges and opportunities, our team is committed to helping you find the best talent.
Fact 1: The tourism sector in Cyprus is experiencing a significant recovery, with expectations to reach the levels of tourist arrivals seen in 2019. This resurgence indicates a growing demand for quality hospitality services.
Fact 2: In 2023, Cyprus saw a 32% increase in tourist arrivals compared to the previous year, highlighting the country's growing appeal as a travel destination.
Fact 3: The revenue from tourism in Cyprus rose by 26.9% in 2023, with July alone bringing in €454.6 million. This economic boost reflects the sector's robust growth and potential.
Don't just participate in Cyprus's vibrant hospitality market; lead it. Partner with Piktalent to elevate your hospitality or tourism business in this enchanting island nation. Embrace the opportunity to enhance your brand in Cyprus's dynamic hospitality and tourism sector. Contact us today, and let's work together to foster excellence in this beautiful Mediterranean setting!
We can provide a range of services to make your internship/job experience unforgettable.