Custom Mobility Programs / Internships for Groups in Cyprus
Enhance your students' global outlooks with

Piktalent's

bespoke mobility programs for groups in Cyprus
Broaden your students' global perspectives with Piktalent's tailor-made mobility programs for groups in Cyprus. Expand your students' or young professionals' horizons with Piktalent's tailor-made mobility programs in Cyprus. Our programs provide a fusion of Mediterranean culture, Greek and Turkish language proficiency, and unparalleled professional development, setting the stage for true global competence.
🇨🇾 Did You Know?
Oldest Wine in the World: Cyprus is home to the world's oldest wine label, 'Commandaria'. It is known for its rich history in winemaking, offering a unique opportunity to explore ancient culinary traditions alongside modern innovations.

Strategic Location: Cyprus is the third largest and third most populous island in the Mediterranean, offering a strategic location for exploring diverse cultures and markets in the region. Its unique position at the crossroads of Europe, Asia, and Africa makes it an ideal setting for international education and professional development.
Cyprus offers a unique blend of Greek and Turkish influences in the Eastern Mediterranean, alongside its distinct culture and heritage. As an academic institution, training centre, or corporation in Cyprus, we recognize the significance of crafting programs tailored to your distinct needs and aspirations. Collaborate with us and equip your students or young professionals with the edge they need to stand out in today's interconnected world.
Advantages of Mobility Programs in Cyprus
Cyprus, an island nation celebrated for its rich cultural heritage and strategic location at the crossroads of Europe, Asia, and Africa, emerges as a compelling destination for international education and professional development through its varied mobility programs. These programs are thoughtfully crafted to meet the specific needs of universities, training institutions, and businesses, offering a unique Mediterranean experience where history, culture, and innovation converge.
Mobility programs in Cyprus are designed for both students and professionals, fostering growth, innovation, and cross-cultural understanding. Here are some of the key benefits Cyprus offers:
Super Mobility Destination: Cyprus is often referred to as a 'super mobility' destination. This is due to its compact size, which allows easy exploration and immersion in the local culture and lifestyle. The island's diverse landscape, ranging from beautiful beaches to mountainous regions, provides a dynamic backdrop for learning and professional development.
English-Taught Courses: A significant advantage of Cyprus's mobility programs is the prevalence of courses taught entirely in English. This makes Cyprus an accessible and attractive option for international students and professionals, facilitating a smoother transition and integration into the academic and professional environment.
Erasmus+ and International Collaborations: Cyprus actively participates in the Erasmus+ program, enhancing the exchange of students, and academic, and administrative staff between European and international universities. This not only broadens the educational and cultural exposure of participants but also fosters international networking and collaboration opportunities.
Contact us
Ready to provide your students with a unique and valuable international experience in Cyprus?
Click Here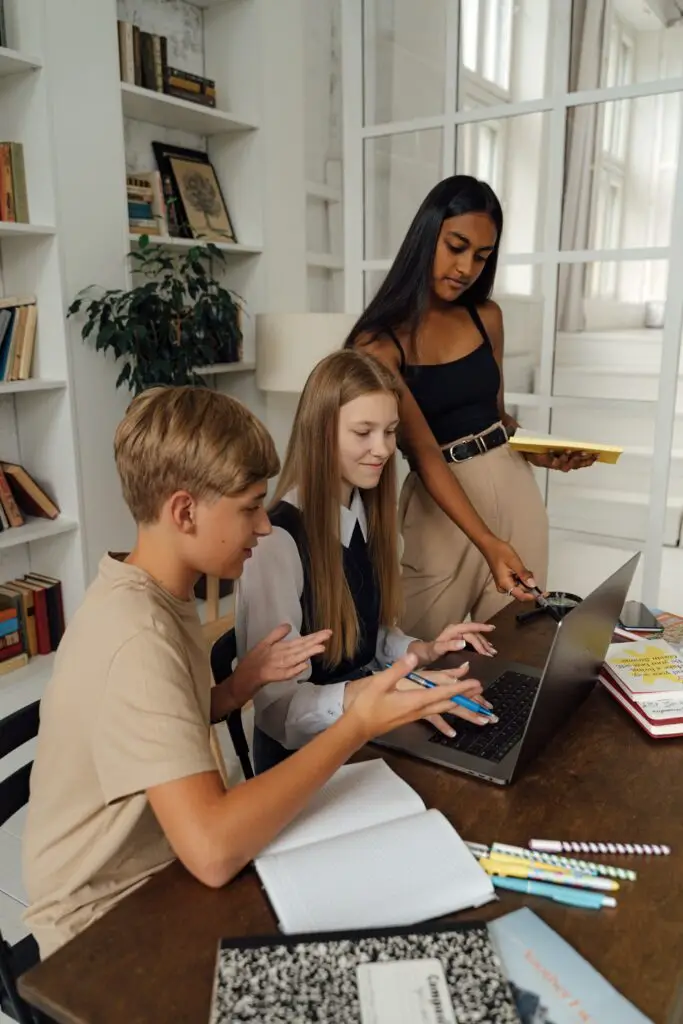 Adapting Piktalent's Mobility Programs for Cyprus
Understanding of the Cypriot Educational System: Cyprus boasts a vibrant educational environment that nurtures personal growth and professional success. Public universities in Cyprus are academically autonomous, governed by their Council and Senate, offering a unique blend of quality and diversity in education. Piktalent leverages this understanding to create programs that resonate with the Cypriot educational ethos.
Insight into the Corporate Environment: The corporate sector in Cyprus is evolving, with a focus on digitalization and vocational education and training (VET) systems. Piktalent's programs are designed to align with these developments, ensuring that our clients are well-prepared for the modern Cypriot corporate landscape.
Customized Educational and Training Programs: Our expertise in crafting tailored programs is now adapted to the Cypriot context. Whether it's for universities, professional schools, or corporations, we understand the distinct challenges and opportunities in Cyprus and offer solutions that meet each client's specific needs.
Expertise and Quality: Our team brings decades of knowledge in formulating personalized mobility programs, now enriched with insights specific to Cyprus. We collaborate with top-rated partners to ensure our programs meet the highest standards of quality and safety.
By integrating these insights into our approach, Piktalent is poised to offer unparalleled mobility solutions in Cyprus, tailored to the unique educational and corporate dynamics of the country.
Our Services for Groups in Cyprus
At
Piktalent

, we are excited to extend our expertise in global mobility programs to Cyprus, a country with a robust and inclusive education system. Our services are now tailored to meet the unique needs of Cyprus's academic and corporate sectors. Let your groups experience growth and international exposure with our specialized support!

 
Program design
In Cyprus, where education is compulsory from ages 5 to 15 and state-provided schooling is free, we understand the importance of accessible and high-quality education. Our team of professionals will work closely with you to design a program that aligns with your priorities, considering factors like budget, location, and academic standards. We aim to create a custom solution that leverages Cyprus's commitment to education, ensuring maximum benefit for your group.
Documentation
Navigating the paperwork for international travel can be daunting. Our team is here to simplify this process, providing comprehensive support to ensure your experience in Cyprus is seamless and compliant with local regulations. We understand the intricacies of the Cypriot educational system and will guide you through every step.
Logistics
Cyprus offers a unique educational landscape, with a high tertiary educational attainment rate and a focus on quality and diversity in education. We handle the logistics of your program, from arranging travel and accommodation to providing onsite support. Our goal is to ensure a smooth operation, allowing you to focus on what matters most – fostering educational growth and professional development in the inspiring environment of Cyprus.
Explore our mobility programs tailored to the Cypriot educational landscape. Let us help elevate your group's educational and professional aspirations in a country that values learning and development.
Contact us to learn more about how we can support your endeavours in Cyprus.
We can provide a range of services to make your internship/job experience unforgettable.