Discover Limassol: Cyprus's Coastal Gem with a Blend of Ancient and Modern Vibes
Situated on the southern coast of Cyprus, the lively city of Limassol offers a unique blend of ancient history, modern architecture, and a dynamic cultural scene. Did you know? Limassol is not only a coastal gem of Cyprus but also the second-largest city on the island. The city boasts ancient ruins like Amathus and Kourion, reflecting its deep-rooted history that spans thousands of years. Over the centuries, Limassol has witnessed numerous civilizations, each leaving its mark on the city's heritage, from ancient kingdoms to modern developments like the Limassol Marina, a hub for luxury and leisure.
At Piktalent, we're excited to connect you with premier internship opportunities in Limassol. Each position we present is meticulously selected to align with your distinct career aspirations. Thanks to our extensive ties with elite businesses across varied sectors in the city, rest assured that you're not merely securing an internship – you're embarking on a transformative journey crafted for your professional success.
Benefits of Interning in Limassol, Cyprus
Steer your ambitions towards the sun-kissed shores of Limassol, Cyprus. As the second-largest city in Cyprus, Limassol is a dynamic blend of coastal beauty, historical significance, and thriving urban life. Choosing Limassol as your internship destination lets you experience professional growth and personal development amidst the lively and diverse atmosphere of Cypriot life.
Limassol's Historical and Cultural Significance

Limassol, a city with a storied past and vibrant culture, stands as a beacon of Cypriot progress and innovation. The residents of Limassol are known for their warm hospitality and cosmopolitan outlook, making it a melting pot for multicultural interactions. Interning in Limassol offers a unique opportunity to immerse yourself in the Cypriot way of life, characterized by a strong sense of community, a passion for the sea, and a deep connection to Mediterranean traditions.
Journey Through a Cypriot Coastal Paradise

Limassol boasts a captivating mix of Cypriot traditions and contemporary vibes. Delve into the cultural richness of the city, with numerous beachside events, local festivals, and historical landmarks narrating the tales of this Mediterranean jewel. The city centre of Limassol, with its juxtaposition of ancient sites and modern establishments, stands as a cultural and recreational hub for those eager to experience genuine Cypriot living.
Embracing the Coastal Charm and Cypriot Legacy

Limassol is not just a city of modern conveniences but also a place where the past resonates with the present. Enjoy the breathtaking sea views, explore the ancient ruins, and engage with local traditions and customs. Your internship in Limassol is not just a professional endeavour but a voyage through a mesmerizing Cypriot mosaic filled with stories of history, culture, and innovation.
Limitless Opportunities for Comprehensive Growth

Cyprus, in its entirety, offers a high standard of living with top-notch healthcare, education, and infrastructure. Limassol, being a major hub of this Mediterranean nation, ensures that interns benefit from these amenities. Moreover, the city's strategic location as a port city has made it a center for business and trade, offering a myriad of opportunities. The city's working infrastructure, including its bustling port, efficient public transport, and a wide range of professional opportunities, ensures a fulfilling daily life, enhancing the overall internship experience.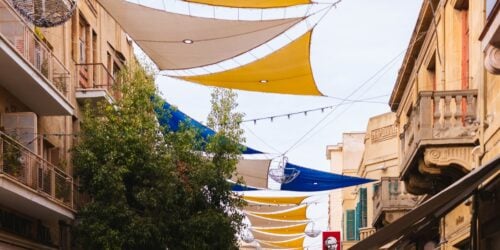 Exploring Limassol: Cyprus's Coastal Jewel
Our program offers internships in a variety of fields and the duration of the internships varies depending on the program but typically ranges from 3 to 12 months. These programs offer valuable work experience in a range of fields, including but not limited to:
Piktalent is an online platform where students, educational institutions and companies can find each other with ease. It's free to register, apply for vacancies and use our system. What's more, all our basic services are completely free for students and educational institutions to use.
For students or educational institutions who require extra help and personal support in organizing mobility placements, we have custom solutions- that may require the payment of a service fee.
FAQ for Internships in Limassol, Cyprus
Piktalent Services for Cyprus
We can provide a range of services to make the internship experience unforgettable.