Discover Larnaca: Cyprus's Coastal Gem with a Rich Maritime Legacy
Situated on the southeastern coast of Cyprus, the picturesque city of Larnaca is renowned for its beautiful beaches, historic landmarks, and vibrant cultural scene. Did you know? Larnaca is not only a significant port city of Cyprus but also boasts a history that spans over 3,000 years. The city's roots can be traced back to ancient times, with its establishment linked to the biblical figure Noah's grandson, Khittim. Over the centuries, Larnaca has been a strategic maritime hub, witnessing the influence of various civilizations, from the Phoenicians to the Greeks and the British, each contributing to the city's rich tapestry of heritage.
At Piktalent, we're thrilled to connect you with top-tier internship opportunities in Larnaca. Each position we offer is carefully curated to match your unique career goals. With our deep connections to esteemed businesses across diverse sectors in the city, you can be confident that you're not just securing an internship – you're starting a transformative journey tailored to your professional growth.
Benefits of Interning in Larnaca, Cyprus
Steer your ambitions towards the mesmerizing landscapes of Larnaca, Cyprus. Situated on the southeast coast of Cyprus, Larnaca is a city that beautifully blends ancient history with modern vibrancy. Opting for Larnaca as your internship destination allows you to witness professional evolution and personal enrichment amidst the tranquil ambience of Cypriot life.
Larnaca's Historical and Cultural Significance
Larnaca, with its deep-rooted history, offers a rich tapestry of cultural experiences. The city's past is adorned with tales from various epochs, making it a haven for those intrigued by history. The residents of Larnaca, in line with the broader Cypriot ethos, are celebrated for their genuine hospitality, paving the way for diverse cultural exchanges. Interning in Larnaca presents a distinctive chance to dive deep into the Cypriot lifestyle, marked by commitment, a fervour for gastronomy, and a profound bond with Mediterranean customs. 
Journey Through a Larnacan Cultural Oasis
Larnaca is where the past meets the present. The city is not only a hub for business and modern living but also a testament to Cyprus's rich history. Wander through the city's ancient sites, churches, and modern establishments that tell stories of its illustrious past. Larnaca's coastal area, with its harmonious blend of historical landmarks and contemporary hubs, stands as a cultural refuge for those keen to savour genuine Cypriot living.
Embracing the Historical Beauty and Larnacan Legacy
Larnaca is more than just a city of contemporary conveniences; it's a locale where history is vibrant and cherished. Delight in the picturesque coastal vistas, discover ancient landmarks, and engage with time-honored traditions and customs. Your internship in Larnaca is not merely a professional achievement but a voyage through a captivating Larnacan narrative interlaced with tales of history, mythology, and modernity.
Limitless Opportunities for Comprehensive Growth in Larnaca
Cyprus, in its entirety, provides a superior quality of life, encompassing top-notch healthcare, education, and infrastructure. Larnaca, as a pivotal city in this Mediterranean gem, ensures that interns avail of these facilities. Furthermore, the city's efficient working environment, inclusive of effective public transport and a myriad of opportunities, guarantees a seamless daily routine, amplifying the overall internship journey.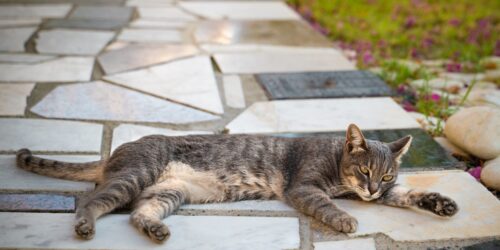 Exploring Larnaca: Cyprus's Seaside Charm
Our program offers internships in a variety of fields and the duration of the internships varies depending on the program but typically ranges from 3 to 12 months. These programs offer valuable work experience in a range of fields, including but not limited to:
Piktalent is an online platform where students, educational institutions and companies can find each other with ease. It's free to register, apply for vacancies and use our system. What's more, all our basic services are completely free for students and educational institutions to use.
For students or educational institutions who require extra help and personal support in organizing mobility placements, we have custom solutions- that may require the payment of a service fee.
FAQ for Internships in Larnaca, Cyprus
Piktalent Services for Cyprus
We can provide a range of services to make the internship experience unforgettable.