Discover Famagusta: A City of History and Commerce in Cyprus
Nestled on the east coast of Cyprus, the historic city of Famagusta is a treasure trove of culture and commerce. With a deep harbor that has been significant since ancient times, Famagusta stands out not only for its beautiful beaches but also as an important commercial hub. The city, known as Ammochostos in Greek, echoes tales from the past, where it started as a small commercial port and fishing village, evolving into a gateway for trade during the medieval period. Did you know? Famagusta is a city steeped in rich history, including its preserved 15th- and 16th-century Venetian walls, which are surrounded by a now waterless moat. From atop these walls, one can gaze upon the city and the sea beyond, imagining the bustling trade that once passed through its gates. 
At Piktalent, we are excited to offer you the opportunity to immerse yourself in this city's unique blend of history and modernity through our internship programs. Each opportunity is selected to align with your career aspirations, allowing you to grow professionally while experiencing the vibrant life of Famagusta. Our strong relationships with leading businesses across various sectors in the city ensure that your internship is not just a placement, but a doorway to a transformative experience that will contribute to your professional journey.
Benefits of Interning in Famagusta, Cyprus
Chart your career path within the historic contours of Famagusta, Cyprus. Nestled on the island's east coast, Famagusta is a city steeped in history and modern vibrancy. Opting for an internship in Famagusta allows you to cultivate professional expertise while experiencing the unique blend of contemporary life and rich heritage that characterizes Cypriot culture.
Famagusta's Historical Grandeur and Contemporary Comforts
Famagusta, known for its deep harbor and significant commercial influence, provides a fusion of comfort and history. The city is home to the Lala Mustafa Pasha Mosque, a stunning example of Gothic architecture that dates back to the 14th century, showcasing the city's storied past. Interning here offers a chance to live amidst landmarks of medieval significance while enjoying the conveniences of modern amenities such as schools, hospitals, shops, and restaurants, ensuring a living experience that is both enriching and convenient.
Exploring a Cypriot Coastal Gem
Famagusta is a city where the past and present converge. It was once the most important port city on the island, serving as a gateway to trade, particularly during the medieval period. Today, it continues to be an important commercial hub, with tourism and education being key economic drivers. As an intern, you can traverse the city's Venetian walls and gaze out from the top of the now waterless moat, gaining insight into the city's historical significance while engaging with its dynamic present.
Embracing the Legacy and Lifestyle of Famagusta 
Beyond its historical monuments, Famagusta is alive with the spirit of Cyprus. The city's beaches are known for their crystal-clear waters and sandy shores, attracting millions of tourists annually. During your internship, you can immerse yourself in local customs, savor the passion for food, and participate in Mediterranean traditions that are an integral part of life here.
Limitless Opportunities for Holistic Development
Cyprus offers a high standard of living, with excellent healthcare, education, and infrastructure. As a significant city in this Mediterranean nation, Famagusta ensures that interns benefit from these national strengths. The city's infrastructure, including efficient public transport and a plethora of opportunities, promises a smooth daily routine, enhancing your professional journey and personal growth.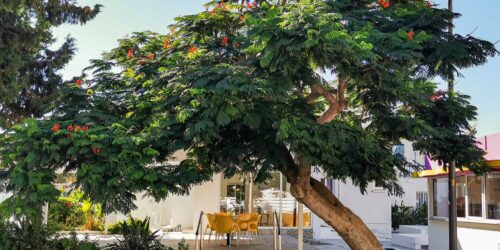 Discovering Famagusta: A Gem in Cyprus's Eastern Coast
Our program offers internships in a variety of fields and the duration of the internships varies depending on the program but typically ranges from 3 to 12 months. These programs offer valuable work experience in a range of fields, including but not limited to:
Piktalent is an online platform where students, educational institutions and companies can find each other with ease. It's free to register, apply for vacancies and use our system. What's more, all our basic services are completely free for students and educational institutions to use.
For students or educational institutions who require extra help and personal support in organizing mobility placements, we have custom solutions- that may require the payment of a service fee.
FAQ for Internships in Famagusta, Cyprus
Piktalent Services for Cyprus
We can provide a range of services to make the internship experience unforgettable.