Internships in Akamas Peninsula
Discover the Akamas Peninsula: A Natural Jewel of Cyprus's Western Coast
Nestled on the western coast of Cyprus, the Akamas Peninsula is a treasure trove of natural wonders and a beacon for eco-tourism. Unlike the bustling beaches of Protaras, Akamas offers a serene escape into nature's embrace. The peninsula covers around 230 square kilometres of untouched nature, providing a sanctuary for wildlife and a playground for nature enthusiasts. Did you know? The Akamas Peninsula is not only a geographical marvel but also steeped in mythology, named after Akamas, the son of Theseus, the hero of the Trojan War. The Akamas Peninsula is a biodiversity hotspot, recognized across Europe as one of the 22 areas of endemism, and it is one of only three such areas in Cyprus. 
At Piktalent, we're excited to offer you unique internship opportunities in the Akamas Peninsula. Each role is selected to enrich your understanding of environmental conservation, eco-tourism, and sustainable development. With our deep-rooted connections with local businesses and conservation projects, you'll find yourself not just in an internship, but in a life-changing journey that aligns with your passion for nature and commitment to preserving our planet's beauty.
Benefits of Interning in the Akamas Peninsula, Cyprus
Set your career aspirations amidst the natural splendour of the Akamas Peninsula, Cyprus. Located on the western coast of Cyprus, the Akamas Peninsula is a region celebrated for its untouched nature and rich biodiversity. Opting for an internship in this area allows you to cultivate professional expertise while embracing the unique Cypriot culture and the peninsula's stunning surroundings.
Akamas Peninsula: A Harmony of Wilderness and Heritage
The Akamas Peninsula, a mountainous region covering around 230 square kilometres, is a treasure trove of Cypriot heritage and natural wonders. Despite its relative inaccessibility, it offers a serene escape into nature. Interning here means you're surrounded by an environment that supports both your career ambitions and your love for the outdoors.
Exploring the Untouched Beauty of Akamas
The Akamas Peninsula stands out for its significant ecological importance. It's a sanctuary for flora and fauna, with valleys, gorges, and wide sandy bays like the renowned Lara Beach, famous for the green and loggerhead turtles that breed there. As an intern, you'll find yourself in a place where conservation and respect for wildlife are part of everyday life. 
Engaging with the Legacy of Akamas
The name 'Akamas' itself carries historical weight, derived from a legendary son of Theseus, hero of the Trojan War. This connection to myth adds a layer of cultural depth to your internship experience. In Akamas, you're not just gaining professional experience; you're becoming part of a story that extends back to ancient times.
Comprehensive Growth Amidst Pristine Nature
Cyprus offers a high standard of living, and the Akamas Peninsula is no exception. While it may be more remote than the bustling towns, it doesn't provide a fulfilling experience. The region's commitment to preserving its natural state means that you'll have a unique backdrop for personal and professional development, unlike anywhere else in the Mediterranean.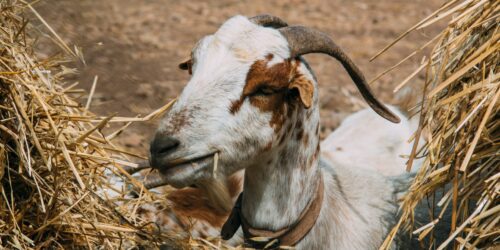 Discovering the Akamas Peninsula: Cyprus's Natural Gem
Our program offers internships in a variety of fields and the duration of the internships varies depending on the program but typically ranges from 3 to 12 months. These programs offer valuable work experience in a range of fields, including but not limited to:
Piktalent is an online platform where students, educational institutions and companies can find each other with ease. It's free to register, apply for vacancies and use our system. What's more, all our basic services are completely free for students and educational institutions to use.
For students or educational institutions who require extra help and personal support in organizing mobility placements, we have custom solutions- that may require the payment of a service fee.
FAQ for Internships in the Akamas Peninsula, Cyprus
Piktalent Services for Cyprus
We can provide a range of services to make the internship experience unforgettable.