Discover Viljandi and Elevate Your Career with Our Internship Programs
Viljandi, Estonia, invites you to embark on an enriching journey of internship opportunities. This city beautifully blends its rich history with modernity, offering a unique mix of career potential, cultural richness, and natural landscapes.
At Piktalent, we're committed to shaping your future. Our meticulously curated internships in Viljandi are designed to align seamlessly with your career aspirations. Viljandi's diverse economic landscape opens doors to numerous sectors, making it an ideal destination for launching your career while immersing yourself in an international setting. Join us in Viljandi, where tradition and innovation come together to ensure a rewarding professional voyage.
Benefits of Interning in Viljandi
Embark on a journey of professional growth and cultural immersion in Viljandi, Estonia. Nestled in this charming city, you'll find a unique blend of opportunities for career advancement and personal enrichment.
Embrace Nature and Estonian Heritage
Surrounded by picturesque landscapes, Viljandi encourages you to intertwine your professional journey with encounters with nature. Immerse yourself in local traditions and delve into Estonia's rich heritage. Your internship in Viljandi goes beyond career development, offering an immersive experience into Estonia's narrative of nature, history, and urban innovation.
Limitless Opportunities for Holistic Development
Viljandi offers more than just professional growth – it provides a canvas for you to paint unforgettable personal experiences. Explore Estonian culture, savor local cuisine, and participate in city-wide celebrations. Viljandi's internships extend beyond the workplace, weaving a rich tapestry of experiences that harmonize with your ambitions and interests.
Cultural Vibrancy in Viljandi
Celebrated for its vibrant arts and music scene, Viljandi is a city that harmonizes tradition and innovation. The annual Viljandi Folk Music Festival, a cultural highlight, attracts music enthusiasts from near and far. Meanwhile, the Estonian Traditional Music Center immerses you in the country's rich musical heritage. With its captivating landscapes and cultural offerings, Viljandi is not only a hub for professional growth but a city where creativity, nature, and history come together to provide a uniquely enriching experience.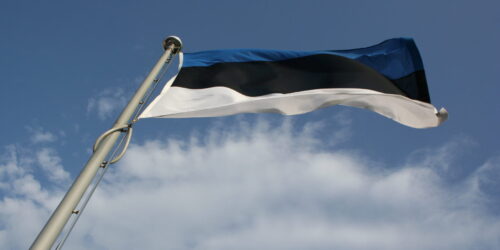 Exploring Viljandi: A City of Enchantment
Our program offers internships in a variety of fields and the duration of the internships varies depending on the program but typically ranges from 3 to 12 months. These programs offer valuable work experience in a range of fields, including but not limited to:
Piktalent is an online platform where students, educational institutions and companies can find each other with ease. It's free to register, apply for vacancies and use our system. What's more, all our basic services are completely free for students and educational institutions to use.
For students or educational institutions who require extra help and personal support in organizing mobility placements, we have custom solutions- that may require the payment of a service fee.
FAQ for Internships in Viljandi, Estonia
Piktalent Services for Estonia
We can provide a range of services to make the internship experience unforgettable.