Discover Tartu and Elevate Your Career with Our Internship Programs
Tartu, a city in Estonia renowned for its historic significance and modern innovation, extends a warm invitation for a transformative internship experience. With a rich tapestry of history, a thriving economy, and enchanting natural landscapes, Tartu offers an exceptional backdrop for personal and professional growth. The city's heritage is a blend of past tales, while its burgeoning sectors, including tech startups, IT, and digital innovation, offer diverse internship opportunities. Tartu's commitment to progress and cutting-edge technology makes it an ideal destination for aspiring interns.
At Piktalent, we specialize in crafting internships tailored to your career aspirations. Our mission is to ensure your time in Tartu is not just professionally rewarding, but also personally enriching. Enter a city where history converges with the present, and your journey toward success is guided by a vibrant spirit of innovation. Tartu invites you to a world brimming with endless possibilities.
Benefits of Interning in Tartu
Embark on a journey of professional and personal growth through an internship in Tartu, Estonia. Nestled in the heart of this Baltic gem, Tartu offers a unique blend of historical charm, modern innovation, and cultural richness. Choosing Tartu as your internship destination ensures a well-rounded experience, combining career advancement with personal enrichment in one of Estonia's most captivating cities.
Tartu's Economic Significance 
Tartu, Estonia's second-largest city, boasts a dynamic and diverse economy anchored in education, technology, healthcare, manufacturing, and culture. With the esteemed University of Tartu driving research and innovation, the city has become a knowledge-based hub. Tartu's thriving technology sector, supported by startup incubators and research parks, fosters entrepreneurship and creativity. Its robust healthcare system, manufacturing industries, cultural offerings, and growing tourism sector contribute to the city's economic vibrancy. Tartu's strategic location and well-connected transportation networks further enhance its appeal for businesses, making it a dynamic economic center within Estonia.
Tartu's Historical Legacy
As one of Estonia's oldest cities, Tartu boasts a captivating history marked by intellectual progress and cultural significance. The city's diverse economic landscape provides opportunities for interns across various sectors. Explore Tartu's historical landmarks and immerse yourself in its storied past, gaining valuable insights and knowledge along the way.
Limitless Opportunities of Tartu
Tartu rewards your dedication with not only professional growth but also unforgettable personal experiences. Relish the flavors of authentic Estonian cuisine, partake in city-wide festivals, and discover the city's multifaceted attractions. In Tartu, internships extend beyond the workplace, weaving a rich tapestry of experiences that align with your ambitions and interests.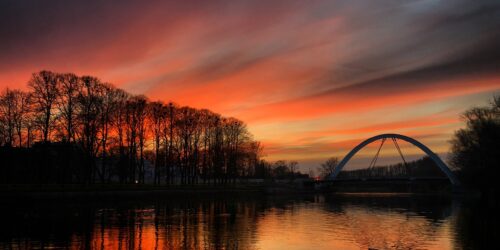 Exploring Tartu: Estonia's Enriching City
Our program offers internships in a variety of fields and the duration of the internships varies depending on the program but typically ranges from 3 to 12 months. These programs offer valuable work experience in a range of fields, including but not limited to:
Piktalent is an online platform where students, educational institutions and companies can find each other with ease. It's free to register, apply for vacancies and use our system. What's more, all our basic services are completely free for students and educational institutions to use.
For students or educational institutions who require extra help and personal support in organizing mobility placements, we have custom solutions- that may require the payment of a service fee.
FAQ for Internships in Tartu, Estonia
Piktalent Services for Estonia
We can provide a range of services to make the internship experience unforgettable.