Discover Narva and Elevate Your Career with Our Internship Programs
Narva invites you to embark on a transformative internship journey. Nestled amidst a captivating historical backdrop and a burgeoning economy, Narva offers a unique space for personal and professional development. The city's heritage reflects stories of the past, while its growing industries, which include technology startups, IT, and digital innovation, provide a diverse array of internship opportunities. Narva's dedication to progress and cutting-edge technology makes it an ideal destination for aspiring interns.
At Piktalent, we specialize in curating internships that align perfectly with your career aspirations. Our mission is to ensure that your time in Narva is not only professionally rewarding but also personally enriching. Step into a city where history harmonizes with the present, and your journey towards success is accompanied by the dynamic spirit of innovation. Narva welcomes you to a world filled with endless possibilities.
Benefits of Interning in Narva
Embark on a transformative internship journey in Narva, Estonia, and experience a city that seamlessly combines historical significance, modern innovation, and cultural diversity. This city is located near the Russian border, so you can experience both Russian and Estonian culture. Selecting Narva as your internship destination ensures a well-rounded experience that fuses career advancement with personal enrichment in one of Estonia's most unique cities.
Historical landmarks of Narva
As one of Estonia's oldest cities, Narva boasts a captivating history shaped by its strategic location on the banks of the Narva River. The city has been a witness to centuries of cultural exchange and trade. Exploring Narva's historical landmarks, such as Hermann Castle and the Alexander Cathedral, provides a deep understanding of its rich past. Your internship in Narva will be a journey through time, where you can gain valuable insights while contributing to the city's development.
Narva's Economic Landscape
Narva, strategically located on the eastern border of Estonia, is a city with a burgeoning economy driven by various sectors. The city's economic pillars include manufacturing, energy production, logistics, and services. With its proximity to Russia and a busy border crossing point, Narva has established itself as a vital hub for trade and commerce. The city's industrial zones, bustling port, and emerging businesses create a dynamic environment ripe with internship opportunities. Narva's commitment to economic growth and innovation makes it an exciting place to kickstart your career.
Hospitality of the people in Narva
Narva, Estonia, is characterized by warm and welcoming hospitality from its residents. This multicultural city, situated on the border, is a friendly place for visitors. Whether you're greeted with a smile or seeking assistance, Narva's people are generally approachable and open, fostering a welcoming atmosphere. Estonian and Russian traditions of hospitality are alive here, and if you're invited to local homes or events, you can expect warmth and generosity. Engaging with the community in Narva is a rewarding aspect of experiencing its unique and rich culture during your internship.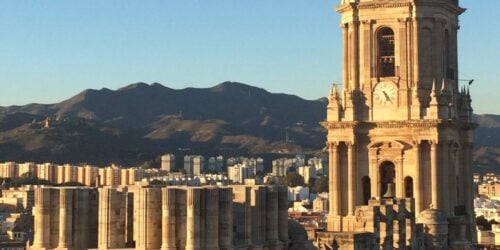 Exploring Narva: Estonia's Charming City
Our program offers internships in a variety of fields and the duration of the internships varies depending on the program but typically ranges from 3 to 12 months. These programs offer valuable work experience in a range of fields, including but not limited to:
Piktalent is an online platform where students, educational institutions and companies can find each other with ease. It's free to register, apply for vacancies and use our system. What's more, all our basic services are completely free for students and educational institutions to use.
For students or educational institutions who require extra help and personal support in organizing mobility placements, we have custom solutions- that may require the payment of a service fee.
FAQ for Internships in Narva, Estonia
Piktalent Services for Estonia
We can provide a range of services to make the internship experience unforgettable.