Internships in Kohtla-Järve
Discover Kohtla-Järve and Elevate Your Career with Our Internship Programs
Kohtla-Järve, Estonia, extends an invitation to embark on a journey filled with rewarding internship opportunities and a deep dive into its unique blend of history, economic possibilities, and natural landscapes. This city effortlessly weaves its rich heritage with modernity, offering an extraordinary fusion of career prospects, cultural treasures, and natural beauty.
At Piktalent, we are dedicated to crafting your future. Our thoughtfully tailored internships in Kohtla-Järve are designed to perfectly align with your career goals. Kohtla-Järve's diverse economic landscape unlocks a world of opportunities across various sectors. It stands as an ideal destination for those seeking to kickstart their careers while embracing international experiences. Join us in Kohtla-Järve, where tradition and innovation coexist, ensuring a gratifying professional journey.
Benefits of Interning in Kohtla-Järve
Kohtla-Järve is Estonia's hidden gem for aspiring professionals seeking to combine career development with cultural immersion. Nestled in the northeastern region of Estonia, Kohtla-Järve offers a distinctive blend of historical significance, industrial dynamism, and natural beauty. Choosing Kohtla-Järve as your internship destination ensures a unique journey towards personal enrichment and professional growth in this vibrant city.
Kohtla-Järve is home to a diverse population, including a significant Russian-speaking community, which adds to the city's cultural tapestry. The city is known for its cultural events, including traditional Russian festivals, enhancing your cultural immersion experience. The local community is welcoming and eager to share their heritage and traditions with you. Interning in Kohtla-Järve provides a unique and enriching experience, combining professional growth with cultural immersion.
Kohtla-Järve's Industrial Hub
Kohtla-Järve, a city in the Ida-Viru County, is known for its robust industrial presence. With a strong focus on energy production, oil shale mining, and chemical industries, the city plays a pivotal role in Estonia's energy sector. Interning in Kohtla-Järve offers the opportunity to gain hands-on experience in these industries, contributing to your career advancement.
Kohtla-Järve is surrounded by pristine nature, including national parks and picturesque lakes. During your internship, you can take advantage of your proximity to nature by enjoying outdoor activities like hiking, camping, and wildlife exploration.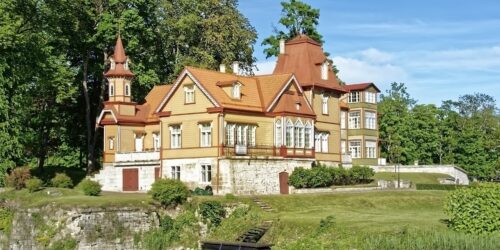 Exploring Kohtla-Järve and its Surroundings
Our program offers internships in a variety of fields and the duration of the internships varies depending on the program but typically ranges from 3 to 12 months. These programs offer valuable work experience in a range of fields, including but not limited to:
Piktalent is an online platform where students, educational institutions and companies can find each other with ease. It's free to register, apply for vacancies and use our system. What's more, all our basic services are completely free for students and educational institutions to use.
For students or educational institutions who require extra help and personal support in organizing mobility placements, we have custom solutions- that may require the payment of a service fee.
FAQ for Internships in Kohtla-Järve, Estonia
Piktalent Services for Estonia
We can provide a range of services to make the internship experience unforgettable.