Discover Pleven and Elevate Your Career with Our Internship Programs
Embark on an exhilarating odyssey of professional growth in the heart of Pleven, Bulgaria, a city that pulses with boundless internship possibilities. Pleven isn't just a dot on the map; it's a portal to your dreams, a canvas for your ambitions. When you choose Pleven for your internship, you're not just stepping into a city with a rich history; you're diving headfirst into a vortex of creativity and innovation.
Here at Piktalent, we are the architects of your internship dreams in this thriving city. Whether your passion is to unravel the mysteries of history, immerse yourself in cultural kaleidoscopes, or fuse these passions into a unique experience, Pleven unfurls it all. Join us in Pleven, where your career journey is not just about honing your professional skills but also about crafting stories that will become the legends of your life. Your future, your canvas, your internship in Pleven, awaits – let's paint the town together.
Benefits of Interning in Pleven
Opting for an internship in Pleven, Bulgaria is a transformative step towards professional growth in a city harmoniously merging history and modernity. Nestled in northern Bulgaria's heart, Pleven beckons interns to delve into diverse industries, uncover local treasures, and experience unparalleled personal and professional development.
Pleven: A Cultural Canvas
Set amid lush Bulgarian landscapes, Pleven boasts a storied history and a vibrant cultural scene. As a hub for centuries of cultural exchange, it nurtures a diverse population and a flourishing cultural mosaic. Interns in Pleven engage with individuals from diverse backgrounds, creating an enriching experience. Explore local markets, savor delectable Bulgarian cuisine, and participate in cultural events that celebrate this rich diversity. Pleven isn't just a workplace; it's an opportunity to immerse yourself in a world of global perspectives and shared experiences.
Pleven: Where Nature Flourishes
Pleven is ardently committed to sustainability and environmental stewardship, preserving its natural beauty with pride. The city boasts numerous parks and green spaces, earning its reputation as a green oasis. Interns in Pleven can revel in the lush landscapes, including the serene Park Kaylaka and picturesque Skobelev Park. These green havens offer ideal settings for relaxation, outdoor activities, and networking. Pleven also champions eco-tourism, making it an ideal destination for nature enthusiasts eager to contribute to a greener world while advancing their careers.
The Vibrant Community of Pleven
Pleven's community reflects its rich history and welcoming spirit. Known for warmth and hospitality, Pleven makes interns feel at home. While exploring, you'll meet a diverse population, contributing to the city's vibrant culture. Whether wandering local markets, enjoying festivals, or conversing with locals, a strong sense of community prevails. Residents proudly share their heritage, fostering cultural exchange, enhancing the intern experience. In Pleven, you'll grow professionally and build lasting connections with its remarkable people.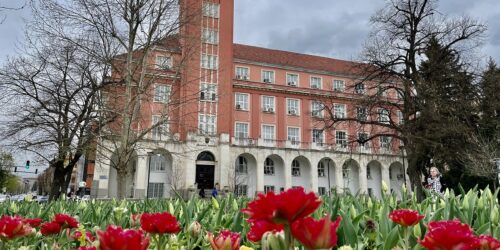 Must-Visit Pleven Destinations
Our program offers internships in a variety of fields and the duration of the internships varies depending on the program but typically ranges from 3 to 12 months. These programs offer valuable work experience in a range of fields, including but not limited to:
Piktalent is an online platform where students, educational institutions and companies can find each other with ease. It's free to register, apply for vacancies and use our system. What's more, all our basic services are completely free for students and educational institutions to use.
For students or educational institutions who require extra help and personal support in organizing mobility placements, we have custom solutions- that may require the payment of a service fee.
FAQ for Internships in Pleven, Bulgaria
Piktalent Services for Bulgaria
We can provide a range of services to make the internship experience unforgettable.