Romania: Eligibility and Guidelines for Students and Recent Graduates
Embrace the opportunity of a lifetime with your dream internship experience in Romania.
Embark on a transformative journey in Romania, a land of rich cultural heritage and burgeoning opportunities. Whether you're a student eager to gain practical experience or a recent graduate looking to kickstart your career, Romania offers a diverse range of internships tailored to your academic and professional aspirations. Piktalent's comprehensive guide covers opportunities in diverse industries, a robust education system, and rich cultural offerings. Discover availability, eligibility, and guidelines for EU and non-EU students and graduates. Embark on an exciting Romanian internship journey with us!
Discover the key eligibility criteria and guidelines for internships in Romania. From the bustling urban centers to the picturesque countryside, immerse yourself in a unique blend of tradition and innovation.
Ignite your career with a transformative internship in Romania! Explore diverse opportunities in thriving industries, propelling your professional journey. Start your ultimate launchpad today!
Eligibility Requirements for Internships in Romania
To be eligible for an internship in Romania, you typically need to meet the following requirements:
Applicants should be enrolled in a relevant educational program (e.g., university or college) or have recently graduated from one.
Non-EU/EEA citizens may need to have a valid work permit or visa to participate in an internship in Romania.
Depending on the internship position and the language requirements of the company, proficiency in English and/or Romanian might be necessary.
Some internships may require specific skills or qualifications related to the field of work.
Applicants must be available for the duration of the internship as specified by the company.
Accessing placement opportunities in Romania is a breeze for European citizens, with a straightforward and hassle-free process.
EU citizens relish the freedom of seamless movement within the EU, empowering them to explore work and internship prospects in Romania without work permits or visas. Unlock boundless opportunities and valuable experience hassle-free.
Although there are no legal obstacles, it's crucial to note that some internships might have extra requirements or regulations imposed by the employer or educational institution. These could involve language proficiency or specific qualifications. Being mindful of these criteria is vital for a successful internship application.
As a non-EU citizen, navigating the process might seem complex, but you can count on our expert guidance to support you at every step with confidence.
Discover a complete guide to documentation requirements for students and employees in Romania, conveniently placed in the right column. Gain valuable insights for a smooth and stress-free process. Access essential information now!
Guidelines for Internships in Romania
As you venture into internship opportunities in Romania, acquainting yourself with these vital guidelines is of utmost importance:
Work Permits: If you are a non-EU citizen seeking an internship in Latvia, you may need to obtain the necessary work permit or visa.

Legal Compliance: Employers should ensure compliance with all relevant employment and labor laws, including provisions related to internships.

Industry Regulations: Some sectors may have specific requirements or certifications, so research industry-specific guidelines.

Language Skills: Depending on the role and industry, proficiency in English may be required.

Insurance: Ensure you have appropriate health and travel insurance coverage during your internship.

Housing and Cost of Living: Plan for accommodation, transportation, and living expenses while in Ireland.

Compensation: If the internship involves substantial work that would typically be done by a paid employee, there may be an expectation of compensation or benefits.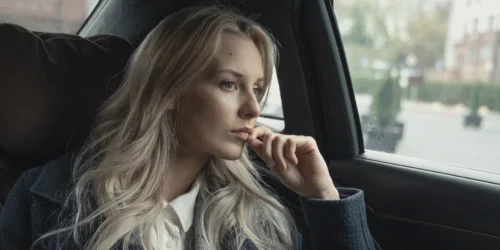 Romania Cultural Considerations
Dive deep into Romanian cultural norms for a rewarding and enriching internship adventure.
Piktalent Services for Romania
We can provide a range of services to make the internship experience unforgettable.
Frequently Asked Questions