Estonia: Eligibility and Guidelines for Students and Recent Graduates
Discover Your Ideal Internship in Estonia
Have you always envisioned yourself embarking on an internship in Estonia, but are uncertain about your eligibility? Look no further! In this guide, we'll explore the eligibility criteria and guidelines for internships in Estonia, ensuring you're well-equipped for this thrilling adventure.
Estonia, known for its advanced digital society, cybersecurity expertise, and vibrant culture, is a prime destination for internships. With its unique blend of modernity and tradition, Estonia offers a diverse and enriching experience for interns. From the bustling streets of Tallinn to the serene beauty of its national parks, Estonia is a country that captivates the heart and mind. Student placements and internships are an integral part of Estonian education, offering work-related learning experiences under the guidance of a tutor. If you're planning for an extended stay, remember to register your placement and apply for an ID card. Dive into the world of Estonian internships and embark on a journey that will shape your career and broaden your horizons. Let Piktalent be your guide to unlocking the doors to your dream internship in Estonia. 
Dive into the myriad of opportunities that Estonia presents across its diverse industries and organizations. As you set forth on your professional journey, our dedicated career services and internship coordinators stand ready to guide you. We're here to ensure that your ambitions seamlessly align with the vast options Estonia offers in your chosen domain.
Embarking on an internship in Estonia is not just about gaining professional experience. It's about understanding the evolving landscape of the country. As of 2023, Estonia has updated its minimum wage system. The minimum wages have been revised, increasing from €654.00 to a commendable €725.00 per month, translating to an hourly rate of €3.86 to €4.30. It remains a steadfast rule in Estonia that no individual should receive a wage below the national minimum. Typically, salaries are disbursed monthly, predominantly through direct bank transfers. Every monthly salary slip meticulously details all deductions, including taxes, hours worked, bonuses, and any additional compensation.
However, an internship in Estonia transcends beyond just work and compensation. It's a platform to make a difference. Estonia, rich in culture and education, provides students with opportunities to study abroad as exchange students for one or two semesters. Various grants are accessible, be it through international programs, partnership agreements, government-led initiatives, or other funding sources.
Your Estonian internship journey promises not just professional growth but also an opportunity to leave an indelible mark. Embrace the chance to create a legacy in this vibrant nation.
Eligibility Requirements for Internships in Estonia
Estonia, a gem in the Baltic region, is celebrated for its swift economic progression and a culture of innovation. With Tallinn, its capital, being a UNESCO world heritage site, and having the honor of being the European Capital of Culture in 2011, Estonia seamlessly merges its rich history with modern advancements. If you're contemplating an internship in Estonia, it's crucial to be abreast of the latest eligibility criteria. Here's a comprehensive guide:
For EU Citizens:
Language Proficiency: A competent level of English is essential to excel in the proposed intern/training position. Some internships might necessitate additional language skills, like proficiency in Estonian or other languages.

Educational Background: Your academic discipline, major, qualifications, and work experience should align with the internship's domain.

Documentation: As an EU citizen, you're exempted from obtaining a Visa for Estonia. Your primary task would be to register in the respective city's municipality and acquire your student citizen number.
For Non-EU Citizens:
Documentation: If you're from outside the EU, you might need to secure a Visa before your Estonian sojourn.

Work Rights: The internship agreement might have specific work rights and limitations for non-EU citizens. It's imperative to liaise with the concerned company or institution for clarity.

Specific Internship Programs: Estonia offers specialized internship programs. For instance, the Integration Foundation, in collaboration with various ministries and state agencies, has initiated an internship program specifically for students with non-native Estonian proficiency. This program aims to integrate these students into the public sector, offering them invaluable experiences and potential job opportunities. The internship spans various fields and cities like Tallinn, Tartu, Pärnu, Jõhvi, and Narva. The application deadline for this program is 25 September 2023. More details here.

Accommodation: Estonia boasts an affordable living standard. A modest room in a shared apartment usually falls in the €250-€350 per month bracket. In contrast, an entire apartment's cost fluctuates between €400- €700 monthly, contingent on its location.
Additional Insights:
Estonia embraced the eurozone on the 1st of January 2011.

Often likened to Nordic countries, Estonia's economic and political strides are commendable.

With the EU's lowest public debt, a balanced budget, competitive tax rates, and a fortified commercial banking sector, Estonia stands tall in financial prudence.

When considering an internship in Estonia, thorough research is paramount. Eligibility criteria might differ based on the company, academic discipline, and season. Always refer to authentic sources for the freshest data on internship prerequisites and opportunities.
Guidelines for Internships in Estonia
Finding and securing an internship in Estonia can be a transformative experience, but it requires meticulous planning and preparation. Here are some guidelines to help you navigate the process:
Start Early: Begin your search for an internship at least six months in advance. This will give you ample time to research opportunities, prepare your application materials, and connect with potential employers.
Prepare Your Application: Your application should include a well-crafted cover letter, a professional CV, and any relevant certifications or diplomas. Customize your application to the specific internship you're applying for, emphasizing your skills and experiences that align with the role.
Understand the Regulations: Familiarize yourself with Estonia's labor laws and regulations related to internships. If you're an international student, be aware of the residence permit requirements for studying and working in Estonia. EU/EEA citizens can move to Estonia freely to study or work, while non-EU/EEA citizens may have different requirements.
Be Patient: The application process for internships in Estonia can be competitive. Be prepared to wait for responses from employers and stay persistent in your search.
Consider Language Requirements: While many internships in Estonia may be conducted in English, proficiency in Estonian can be an advantage. If you're not fluent in Estonian, consider taking language courses to improve your skills.
Prepare for Interviews: Once you've secured an interview, research the company, practice common interview questions, and prepare thoughtful questions to ask the interviewer. Present yourself professionally and confidently.
Follow-up: After the interview, send a thank-you note to the interviewer expressing your appreciation for the opportunity to interview and reiterating your interest in the internship.
Stay Informed: Student placements and internships are a significant part of Estonian education. This work-related learning experience, guided by a tutor, aims to provide students with actual work experience in their field of study. It's an opportunity to develop skills or obtain the qualifications needed for their future career development.
Explore Exchange Opportunities: Estonian students have the option of studying abroad as exchange students for one or two semesters. Grants are available through international programs, partnership agreements, government initiatives, and funds.
Safety First: Estonia is a relatively safe country, but be aware of the risks of pickpocketing and mugging, especially in popular tourist areas like Tallinn's Old Town. During the winter months, it's required for pedestrians to wear reflectors to be visible in the dark.
Remember, finding the right internship takes dedication and effort. Stay proactive in your search, be open to different opportunities, and maintain a positive attitude throughout the process.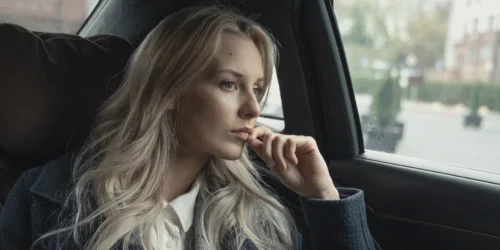 Estonia Cultural Considerations
Embarking on an internship journey in Estonia requires a deep understanding of the local customs and way of life. Discover a myriad of insights as we delve into the essentials for a successful experience in this Baltic nation:
Piktalent Services for Estonia
We can provide a range of services to make the internship experience unforgettable.