Discover Varna and Elevate Your Career with Our Internship Programs
Step into the vibrant coastal city of Varna, Bulgaria, where dreams soar and horizons expand. Varna is not just a city; it's an opportunity waiting to be seized. Interning in Varna means immersing yourself in a tech-savvy environment, exploring centuries-old historical treasures, and becoming part of a dynamic cultural tapestry.
At Piktalent, we're dedicated to opening doors to your dream internship in this diverse and promising city. Whether you're drawn to tech innovation, cultural exploration, or a bit of both, Varna has it all. From software development hubs to archaeological wonders and bustling arts scenes, Varna's internship possibilities are as vast as the Black Sea horizon. Join us in Varna, where your career journey will not only enrich your professional skills but also offer an unforgettable experience in a city that seamlessly blends tradition and modernity. Your future in Varna starts here.
Benefits of Interning in Varna
Unlock transformative internship opportunities in Varna, a coastal gem of Bulgaria with a rich heritage and modern appeal. Dive into diverse industries, explore cultural treasures, and experience limitless growth in this beautiful city by the sea.
Varna's Economic Significance
As a thriving coastal city, Varna contributes significantly to Bulgaria's economy. Interns in Varna have the chance to engage with a wide range of industries, gaining insights into diverse sectors while soaking in the city's historical charm.
Varna boasts a wealth of cultural and historical landmarks. Explore iconic sites like the Varna Archaeological Museum, Sea Garden, Cathedral of the Assumption, and the picturesque Old Town. Immerse yourself in local traditions, attend cultural events, and embrace the dynamic atmosphere of Varna, a city steeped in history.
Endless Growth Possibilities
Varna, the city where ambition meets its match. Here, your professional endeavors flourish, and your personal adventures await. Beyond the confines of the workplace, savor the flavors of local cuisine, immerse yourself in city-wide events, and uncover a treasure trove of attractions. In Varna, internships are just the beginning of a rich mosaic of experiences, each crafted to align seamlessly with your unique ambitions and passions.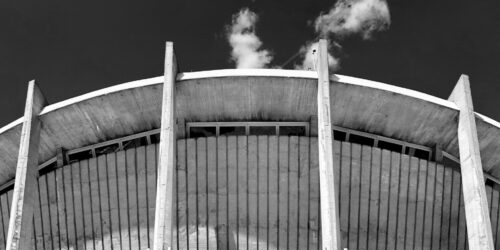 Discovering Varna: Bulgaria's Coastal Jewel
Our program offers internships in a variety of fields and the duration of the internships varies depending on the program but typically ranges from 3 to 12 months. These programs offer valuable work experience in a range of fields, including but not limited to:
Piktalent is an online platform where students, educational institutions and companies can find each other with ease. It's free to register, apply for vacancies and use our system. What's more, all our basic services are completely free for students and educational institutions to use.
For students or educational institutions who require extra help and personal support in organizing mobility placements, we have custom solutions- that may require the payment of a service fee.
FAQ for Internships in Varna, Bulgaria
Piktalent Services for Bulgaria
We can provide a range of services to make the internship experience unforgettable.